For guest lineup, topics, clips and more, click here.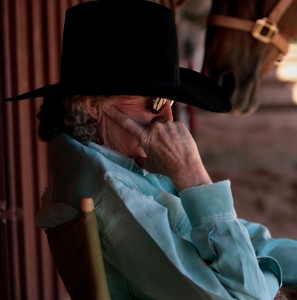 Given recent history, there is information that should be included in
line one, paragraph one, of any Don Imus biography. However, if it were,
the reader might not get beyond those initial facts, wad up the bio and throw
it in a wastebasket, or, worse, fashion a complaint for referral to some
government agency. Therefore, we shall begin at the beginning, and defer
those other details for later inclusion.
Imus broadcast his first program from New York City back in 1971.
He broadcast what some said – vehemently – should have been his last in
2007. His life journey has by some accounts been arduous, by other
accounts a freak parade, and by still others as a matter for a RICO
investigation. It began out in the great American West, California and
Arizona, and eventually would make its way on across the country to Ohio
and New York.
Imus was born in Riverside, California. Ranching was the family
business and he was actually raised on a big cattle spread called the Willows
near Kingman, Arizona. Don recalls that period of his childhood fondly and
his familiar cowboy persona is completely legitimate. His irascibility appears to be
equally legitimate, influenced by more than a few hard knocks along the way.
If he revels in the agony of others, as he jokes, it may just be because he's had a little
of that himself. His parents divorced when Don was fifteen, he changed schools frequently,
got arrested after a school yard fight, won election in secondary school as class president and was impeached, and, at seventeen, was pushed by his mother to join the marine corps as the best
strategy to keep him out of jail. While it all added up to what Imus himself
has described as a fairly horrible adolescence, it also disproves a theory that
he actually had no parents and instead spawned spontaneously in dust clots
behind the Laundromat dryers where one day he would seek shelter. When
did all of these events unfold? It doesn't really matter. And why annoy Don
by asking?
Despite the occasional rough patch, Imus did spend a full twelve
years in public school and emerged with no formal education…a product of
automatic social promotion not even casually tied to merit. He graduated
with no honors and no skills, a rare stroke of luck because a broadcasting
career required neither.
Difficulty continued to dog Imus after his school days: his
undistinguished, infraction blotched stretch in the marines, onerous labor in
a Superior, Arizona copper mine and a Grand Canyon uranium mine where
an accident left him with both legs broken. There was work as a freight
brakeman on the Southern Pacific railroad and a back injury suffered in an
engine derailment, and at one point the indignities of homelessness,
hitching, being flat broke. Better, and worse days were to come.
This quintessential American and often challenging personal passage
materially defined Imus, instilling him with humility, a deep respect for our
country and its workers, and a disturbing need to get even. He emerged
from the experience with attributes that contributed enormously to the
broadcasting distinction he would realize: an intrinsic, conspicuous
authenticity, and a unique ability to connect with real people who work hard,
serve their country, and care passionately about what really matters in the
world.
Once Imus began broadcasting, fame and acclaim came quickly. He
was showered with the laurels of radio celebrity including inductions into
both the National Association of Broadcasters and radio halls of fame. He
was the recipient of four Marconi awards, broadcasting's equivalent of
Hollywood's Oscars. It got to the point that he would throw this or that slab
of walnut with crystal crap glued to it against the wall of his office as a
convenient means of intimidating horrified underlings. He was featured on
television programs from NBC's "Today" show to CBS' "60 Minutes." He
was a guest of Charlie Rose, David Letterman, and of special note, Larry
King, in shameless, mutual ass-kissing marathons that challenged the
audience's gag reflex. In addition, he was and continues to be a subject of
countless print articles, many with no point but some with far more serious
substance than is comfortable. Most of the latter have been published
relatively recently, and apply to that opening paragraph's deferred
information we said would be included later. Like now.
Regrettably, acclaim and fame sometimes can quickly mutate into
notoriety and disfavor. That happened pretty much in an eye blink when
Don made a crack about the Rutgers University women's basketball team.
The remark was without malicious intent, but it made no difference. The
simple fact is that distasteful words were spoken and could not be pulled
back. Nobody acknowledges that reality, or is sorrier about it, than Imus
himself. With what seemed like light speed velocity, the Imus broadcast
career dropped into a black hole. Strike that. It disappeared into the media
equivalent of a physical construct popularized by Stephen Hawking from
which nothing can escape. Well, nearly nothing.
Although he was bludgeoned from every point of the compass, hammered ruthlessly by
both foe and "faux friend" alike, within a matter of months Don would defy his Pharisees
to rise again, make amends, resume a remarkable career, and become the subject of yet another convulsion of print and broadcast agita.
Was a lesson learned? Certainly, but more likely an understanding: a
broader, deeper recognition of how and whom words can hurt, intended or
not. Does that mean you're off the hook? Excuse me. The Imus biography
is still being written. Happily, it does seem to improve as it goes along. But
don't tempt fate.
So, here we go again. Will TIME magazine assign him to its list of
the 25 most influential people in America a second time? Few would be
surprised. Will that sun seared, dried apple, Brokeback Mountain visage be
cover story material all over again? That's guaranteed. Will it also show up
on missing person milk cartons as his ever-loyal radio staff still hopes
against hope? Not yet. Will Imus be invited to speak at the Clinton
Presidential Library? Sure, if somehow it would be to deliver his own eulogy.
In the interim, Don and wife Deirdre will continue to run the Imus
ranch for kids with cancer, raise more millions for the Tomorrows Children
Fund, the CJ Foundation for SIDS, America's veterans and their care, autism
studies, environmental concerns, and all the countless other things Don does,
most with notice neither assigned nor sought.