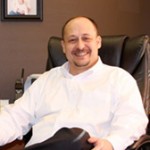 Plan Well, Enjoy Life aims to bring some rational thought to an increasingly irrational economic landscape.  Greg Pollack takes your questions and covers various topics relevant to the modern day investor.
Greg Pollack has been in the financial services industry for over twenty years, and has run his own practice since 2010.  A graduate of both the University of Michigan and Emory University School of Law, Greg specializes in working with high net worth individuals and businesses in the areas of financial planning and wealth management. Greg enjoys bringing rational thought to what seems to be an increasingly irrational economic landscape, and believes that if we take the time to plan well, we have a much better chance at truly enjoying what life has to offer.
Call the show: 541.480.1661 or email planwell@gpollackfinancial.com with your questions.